Independent Funeral Directors Directory UK.
Independent Funeral Directors we believe offer a level of real personal service and support which is hard to achieve when you work for a massive target driven conglomerate like the Cooperative, never mind the ones whose total commercialism is rather plainer to see.
WARNING: if there is a prepaid funeral plan, you will need to approach the company or the funeral director agreed in the plan document or you could lose out badly.
(Back to what to do after a death.)
Click your County then Town Directory from the list below.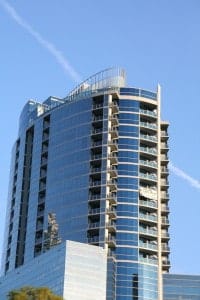 What most people fail to realise is that many of the comforting family names of local "family" funeral directors are actually deliberately designed to deceive you into thinking that you are using a family firm.  Often you are actually dealing with the cunning marketing of a conglomerate who know people prefer to use family firms, so they pretend to be those family funeral directors.   Whatever its' other faults, the Coop is at least honest enough to put its' own name above the door. Or at least, it used to be, now you need to watch out for disguised Coop undertakers pretending to be independent as conglomerate marketing techniques are increasingly used by the Coop.  Shame, the Coop was once an inspiration.
If you haven't yet registered the death, you will find this booklet useful.
So we have started the Independent Funeral Directors Directory throughout the area we cover, England and Wales.   If you are one, please do get in touch with us through our contact page and we'll be delighted to add you to our growing list of Independent Funeral Directors.  If you spot any who are no longer independent undertakers on our list, please tell us, as the conglomerates are buying up family funeral directors all the time and using them as sales outlets.
Kent.
Middlesex Undertakers List.
Staffordshire Family Run Undertakers.
Somerset Undertakers Directors list.
Surrey Family Funeral Directors.
Sussex Independent Funeral Directors.
Warwickshire Family Undertakers 
West Midlands Funeral Directors
Wiltshire Independent Funeral Directors Directory.
Worcestershire Funeral Directors
Other areas will follow as we have time, if the area you need is not covered, you will be able to to find one at the Independent Funeral Directors Directory.
How to choose a funeral director.
Independent Funeral Directors Directory.