Latest Contact Details during Covid-19 outbreak (PDF)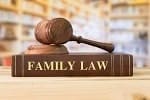 Directory of the Probate Registry Offices in England and Wales. Phone numbers, addresses and emails for all ACTIVE Probate Registries. Many are closed and Online cases are dealt with by HM Courts & Tribunals Services Center in Birmingham (no contact details available that we can find, so contact must be in the forms.) This page may also be of value with the HMCTS contact details. It will be pretty confusing until the dust settles hopefully in 2020! OK, so that was optimistic and it is now all change and the site is out of date.  Download latest Probate Registry procedure and contacts here.
      For the avoidance of doubt, we are Probate Brokers. Our job is to find the right            level of help and expertise needed, bearing in mind the complexity of the estate,          at the right price.  Contact us here.
Find the nearest Registry: further down the page is a Directory of Probate Registries which are still active in England and Wales.  Read the update on Probate Delays before going any further.   
Registries do NOT deal with registering births, marriages or deaths. 
Be aware that the Registries seem to be in chaos at the moment (November 2019) so don't waste your time repeatedly ringing and ringing – use email or post!  
To find the local Registrar of Births and Deaths go HERE. Probate Registries and Registrars of Birth and Deaths are entirely different organisations.
Please do NOT call the Registries below if you just need Forms, download them via our page or  (very much second best as they seem to be slow and unreliable) call the Government Service on 0300 123 1072 (or +44 300 123 1072 from abroad).  That office is open 9-5 Monday to Friday.  For contact details of the various Registries, continue down the page.  If you just need a small amount of guidance use our form where you just need a question answered. 
We can introduce you to flexible probate services from DIY Support for simple estates to sophisticated tax advice on taxable estates.  They don't insist on taking over everything.  We do strongly recommend contacting us where there will be Inheritance Tax to pay, any trusts or if there may be disputes. Many families never speak again after a probate dispute, so keeping the dispute impersonal helps no end.  They can blame the professionals!
Links to the nearest Government Probate offices / Registry Directory and contact details are further down the page. Many local interview offices have been closed to cut costs.  Closed offices are crossed through, and (anyway) you should always contact the relevant regional main office. At the moment, the Probate Registries seem to be woefully understaffed, so it is often better to email as phones are often not answered.
For copy Wills and Grants click here. For help with probate go here. For DIY Probate click here.
All applications must be sent to a MAIN Probate Registry or they will be delayed while they are redirected. Always check with a sub-office that they will be open (it is a little bit of a mystery what is happing with them as NONE are listed on the August 2019 list of Registries, hence the sea of red ink –  everything MUST be directed to the MAIN REGISTRIES.)   
The job of executor can be both demanding and thankless.   Bearing in mind that professional fees would come from the estate, you may wish to consider an economical professional service. This page gives an insight into where you can run into profit inflating tactics elsewhere. To contact us call 03 300 102 300.  If your concern is a possible probate dispute, then this page may be helpful.
Main Registries are open from 9.30 to 4 Monday to Friday except for London which opens and closes 30 minutes later.
Find the nearest Probate Registry. We are NOT one.
The indented registries were satellite or sub-offices of the Probate office above them. It is also possible to apply to any probate registry.  You don't have to go to the one which is nearest to where the death occurred.   If it is more convenient, it is possible to apply to an office more local to you. But be aware that the process may take a few extra days if you do.
(Free Guide to what to do on death HERE – with free tips on saving money on probate.)
For Fees go to this page.  If it is all a bit much for you,  get professional help with probate at modest fees, contact us.  We won't charge for a brief initial chat.
Before you find the nearest probate registry, why not read the FREE Guide to Probate without a solicitor?  Even if you do decide to use our service, a solicitor or bank (or you can't get out of it as they are appointed as executor) you will be better informed.  Go here to download the guide. You will also receive some helpful guidance on the various things which have to be done. That guidance may save you a lot of time and money.
As mentioned elsewhere, we have professionals working throughout England and Wales.   Local visits are only essential where none of the family is local and able to collect papers, change locks and perform similar tasks and no one else will do it at a reasonable cost.    Get in touch and we will organise a quotation for you. STOP PRESS – all change – download Probate Registry update.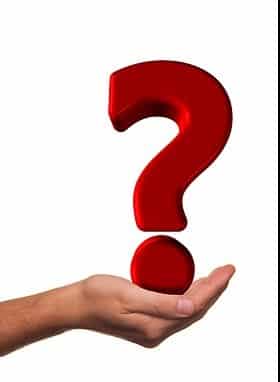 List/ Directory of Probate Registries Contact Details.
(Click through to the relevant registry page).
Former sub-offices of Birmingham Registry:   
(Plus Colchester and Chelmsford).
(Looking for copies of probated Wills? Leeds deal with that but do not ring them. Click the link and download the enquiry form.  That is all they will send if you ring them, once you finally get through. Or apply online HERE – but read the instructions carefully.)
The London Registry is the senior registry for England and Wales.
and last but by no means least:
Click above to find local  District Probate Registry Office contact details.
If you would like very competitively priced professional help from professionals who care and are happy to talk to you, do contact us.
Probate GUIDANCE 03 300 102 300. This is our Directory of Registries.
Find a funeral director.    Register a death.   Help with Probate.
Covid-19 At the time of writing there was only ONE number to contact ALL English and Welsh Probate Registries